Lamar Hull is the TOP Charlotte SEO Expert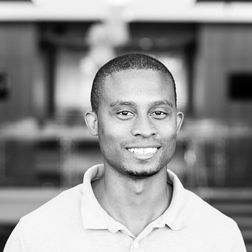 Online marketing has taken over all forms of advertising, and this is mostly due to the greater need and personalized approach for businesses to be visible where their customers are shopping most.


Many businesses are venturing into this form of marketing and investing heavily in it. Customers are now pulled towards a business through its online presence and with search engines saturated with similar businesses offering similar products, uniqueness is of fundamental importance.

As such, I specialize in the creation of unique brands that are able to gain online traction through innovative marketing strategies that develops the company's name into an established brand online and offline.

After working with an array of small to large companies (I won't mention exact names) in these industries; TV, telecom, home insurance, phone providers, physical therapy, E-commerce, youth sports, nursing homes, pest control, dentist, real estate, attorneys, and the list goes on…

I decided to put my professional expertise into wider use by starting my own SEO company by the name of Organic Clicks. Organic Clicks is a digital marketing agency in Charlotte NC, tailored for small and emerging businesses that need to play on level ground with their bigger counterparts. As a top SEO expert in Charlotte NC, my goal is to see my partners experience business growth and skyrocketing profit margins due to quality marketing that delivers real, consistent, and on-going growth.

So, let's talk about a few things before you decide to read further or even take the next step in hiring me to help grow your business.

What is SEO, and how does it benefit your business?
SEO stands for Search Engine Optimization. SEO is super important because your online presence is just as important to the prosperity of your company as anything else. Without it, today's market can easily fossilize a company that would otherwise be a hit with its intended customers.

Technical, analytical and creative skills are what make up good SEO campaigns and strategies. Often times there is so much data to sort through; working intuitively, an SEO expert should be able to quickly determine the website's situation and how to best improve the website's online performance.

Diagnosing problems and finding opportunities to grow your business are the core reasons why SEO is a service that companies look to improve on and why others need to take it seriously. Search engine optimization covers areas such as local search, on-page elements, analytics, mobile, content development, link building, keyword development and reputation management.

All of these components of SEO are vital in positioning a business as the most favorable option among the pack. Combining all of them in a seamless manner is the job of any SEO expert who has to carry out these strategies with the utmost professionalism and proficiency.

As a SEO Expert, Here is Where I come in…
Organic Clicks is the ideal partner to small and medium sized businesses and was primarily founded to help those types of companies compete in such a saturated space. The passion for such a career stems from my ability and adept skills in creating influence.

I have worked for several online marketing companies, amassing a wealth of experience and knowledge in the job that I do today. Being a multi-skilled discipline SEO expert requires creativity and technical skills that can be combined to form an efficient and effective marketing tool.

I have an MBA in Internet Marketing as part of my qualifications for the job. Having such qualifications and an undying passion for what I do sets me up as the ideal choice for local search engine optimization in Charlotte NC and pretty much anywhere a business is established.

Being a creative techie is not enough to ensure that a SEO strategy yields maximum results; keeping up with emerging trends is also important. This is what I consider my strong suite, which is the ability to map out trends and use them to the advantage of the clients that have entrusted the marketing portion of their companies to me.

I am a Charlotte SEO expert who majors in creating an online identity that promotes local search engine optimization. Apart from being an affordable SEO, the services offered by Organic Clicks are uniquely customized for every client's needs. I also offer SEO consultancy services for similar purposes.

Small and medium sized businesses based are invited to try out my services at no risk because I don't believe in long-term contracts. I believe in delivering results! As a business owner, if you are not happy with what I have to offer, you can cancel at any time.

We won't sleep until your business gets satisfactory results and it is heading in the right direction. Transparency and the truth is valuable to any partnership. Organic Clicks will be upfront about your current situation and how long it will take to see positive results.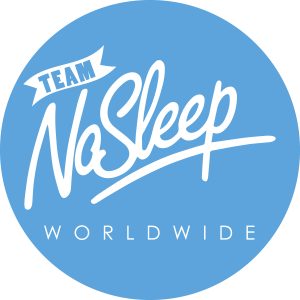 Contact us through e-mail or by calling 704-288-4645 and my team will work to ensure that your business's progress will become a reality. The business model for a lot of companies relies heavily on marketing services. Therefore, it is important that you find an SEO company that understands your goals and aspirations. Organic Clicks, LLC is that company!

Free SEO Audit
Get your free SEO analysis in 45 seconds to understand your website's visibility online. Don't let clicks, traffic, leads, and revenue pass you by. Fill in the form and click the button below.