Small Business Blogging
If you run any business, chances are you are wondering if blogging is worth the time and effort. The answer is YES. Blogging presents an efficient and inexpensive way to enhance your inbound marketing efforts, drive traffic to your website and attract more prospective customers. A blog is an integral part of your online content marketing strategy, regardless if you are a small business or a national brand. Your blog forms the hub of your content marketing.

Top Reasons your Business needs to Blog

1. Boost Search Engine Optimization

All search engines love fresh and new content. One of the best ways to provide new and engaging content is through blogging. Blogging is great because you can create a blog post that answers a question that searches are trying to find a solution for online. Blogging gives Google and other search engines new content to index, giving you an opportunity to insert all those relevant keywords, thus increasing your visibility in SERPS (search engine result pages).

2. Develop Relationships with Potential and Existing Customers

Blogging allows you to make connections with your visitors. This is facilitated by allowing your readers to contribute through comments. When you review and respond to your readers' comments, you create a rapport with them, build trust and gain valuable insights into what the customers are looking for.

3. Drive Traffic to your Website

Your blog gives you the opportunity to create relevant content for your customers. You should use it as a marketing tactic to drive traffic to your site. A good blog should act as the foundation for all your social media platforms. Link strategies and relevant visuals from all social media platforms are directed to your blog articles to drive more traffic to specific landing pages on your site.
Check out the traffic from one of our client's website where we focused on consistent blogging. We created one blog post for them once a week. In 2013, they didn't have any traffic and look where they are now!

4. Establish your Business as an Industry Leader

You can build a lot of trust within your industry by providing valuable and insightful information in your blog posts. You are then considered a valuable resource where people go to, to get information pertaining a certain industry. Establishing yourself as an industry expert ultimately leads to higher customer conversion rates.

5. Connect People to your Brand

Blog posts allow you to show the personal side of your business that current and prospective customers do not see through outbound marketing techniques. Blogging gives others a feel of corporate standards, visions and the actual personality of your company.

6. Creates Opportunities for Sharing

Every time you blog, you create an opportunity for your audience to share your content with others. They may link to your post, tweet or email it to others. Sharing further validates you as a reliable business.

How Blogging Converts Readers into Customers

We measure a new client's blog based on how many readers it turns into actual customers. Content with heavy-handed promotions may be at risk of losing customers while those without any promotional links makes the whole project a failure. You need to achieve the right promotion for efficient conversion.

Your blog has virtually unlimited potential to convert blog readers into loyal customers and brand ambassadors. If you successfully use your blog to establish yourself as an industry leader, readers will be enticed to explore your products. Blog conversion is not automatic, and there are some factors you need to put into good practice for a successful campaign.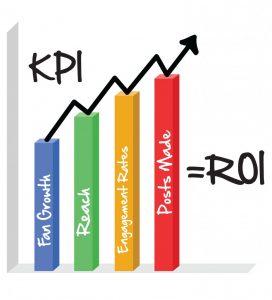 Factors determining the ROI of your Business Blog

1. Know your demographics – you need to create a blog that targets the right demographics. Create a blog that attracts customers and focus on content and promotional efforts that are valuable to your business.

2. Fill a niche with your blog – effective blogging fills a particular niche in the industry or marketplace. If your product niche and the blog niche are related, it will be easy for the readers to identify you and your brand with your unique products.

3. Build relationships using your blog – the primary purpose of blogging is to build the on-going relationships with your customers with an intention of changing them from visitors into customers. Solicit feedback from readers and give them an opportunity to post comments on your blog.

Blog conversion happens when users become aware of the strength of your brand. For rapid conversion, more the 90 percent of your blog content should be geared towards the non-promotional material. Demonstrating your company expertise and knowledge about issues affecting customers is essential to achieving the required conversions.

Some Blogging STATS

Stats from blogconomy shows a lot of data and statistics regarding blogging and the importance it plays in advancing brand awareness. Below are some of the stats;

Why Businesses don't Blog & Why they're Wrong
My website platform doesn't have a blogging software
I don't have time to blog
No one will read my blogs
Conclusion

People do business with people. If you can't be the face of your business, then you are at a disadvantage over your competitors. Your business is a reflection of absolute values, goals and ideas and these can better be presented in a blog post. By giving the above fake excuses for not blogging, you risk losing potential customers.

Remember, a business can't grow without a strong customer base. If you read some of the stats above, you see how important blogging is to your business. Organic Clicks, LLC can help you with content creation and manage the entire blogging funnel from creating the content, sharing it on social media, and then building links.

If you are business and do not have a blog, stop wasting your time and take down your website OR let Organic Clicks, LLC drive targeted leads and help turn them in to customers.
Free SEO Audit
Get your free SEO analysis in 45 seconds to understand your website's visibility online. Don't let clicks, traffic, leads, and revenue pass you by. Fill in the form and click the button below.